D'L Radiant
DL Radiant collection is recommended for individuals who have skin pigmentary changes such as melasma, postinflammatory and sun-related hyperpigmentation. The DL Radiant collection helps to prevent the formation of new pigmentation via inhibiting the formation of melanin. The key elements of the collection include Arbutin, Kojic Acid, Ascorbic acid (Vitamin C), Mulberry Root Extract, Licorice Root Extract, Niacinamide and Azelaic acid that can be used as a combination or standalone skin regimen.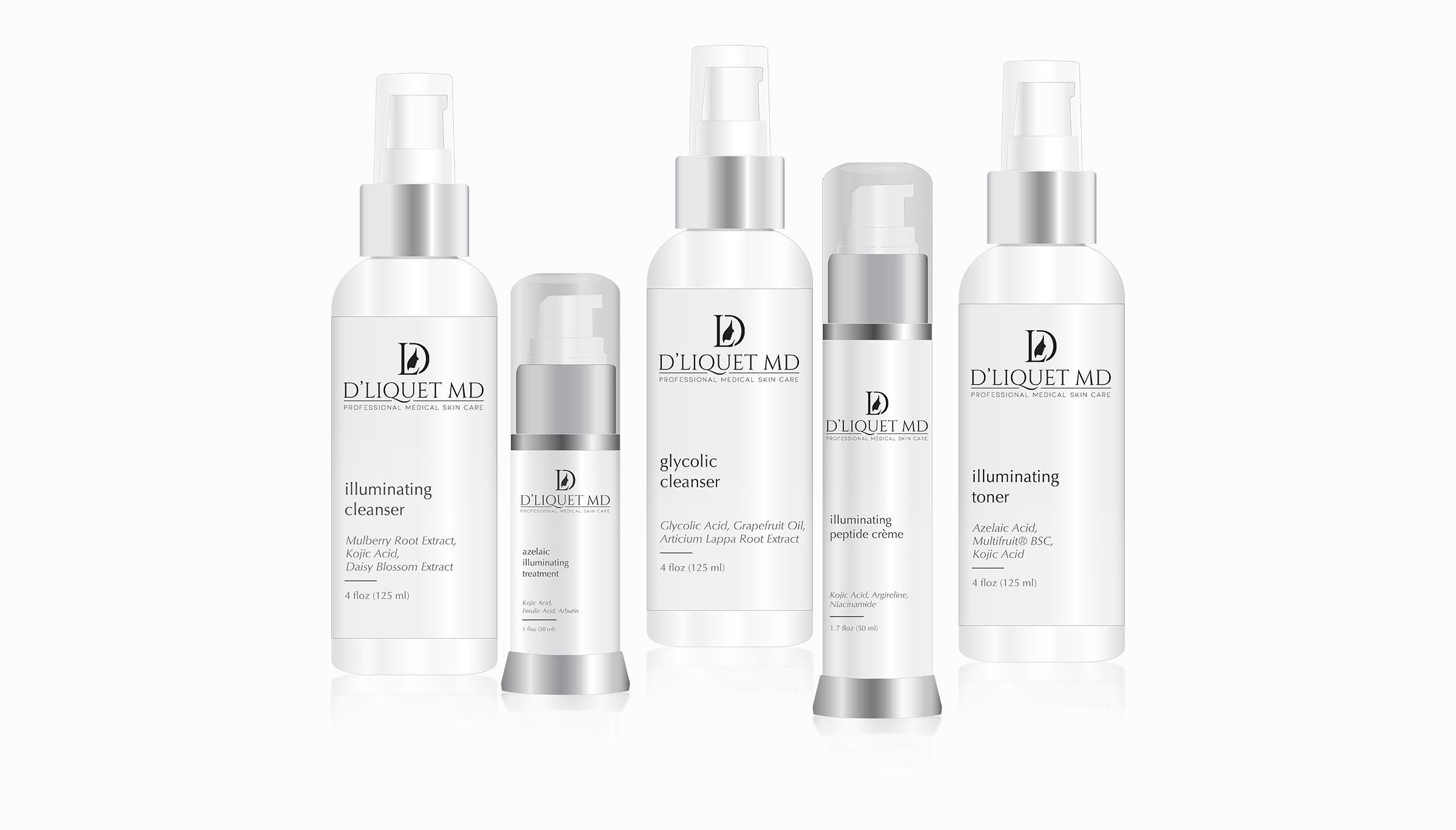 D'L Calm
DL Calm collection is recommended for individuals whose skin experiences inflammation, environmental stress, post procedures and lost its protective properties. These products will help to reduce overall inflammation and redness. Moreover, skin undergoes a lot of significant changes following various medical and cosmetic procedures (i.e. laser therapy, chemical peels, intense pulse light procedures). Very often it loses its natural protective properties and becomes dehydrated. Skin repair and recovery processes are often supported with special post-procedure skincare that stimulates the natural healing process. For example, these products restore the skin's protective barrier, replenish natural elements, and add epidermal lipids. The key elements of the collection include Defensil®Plus, Delisens Solution™, Arnica Extract, Cucumber Seed Oil and Green Tea Extract.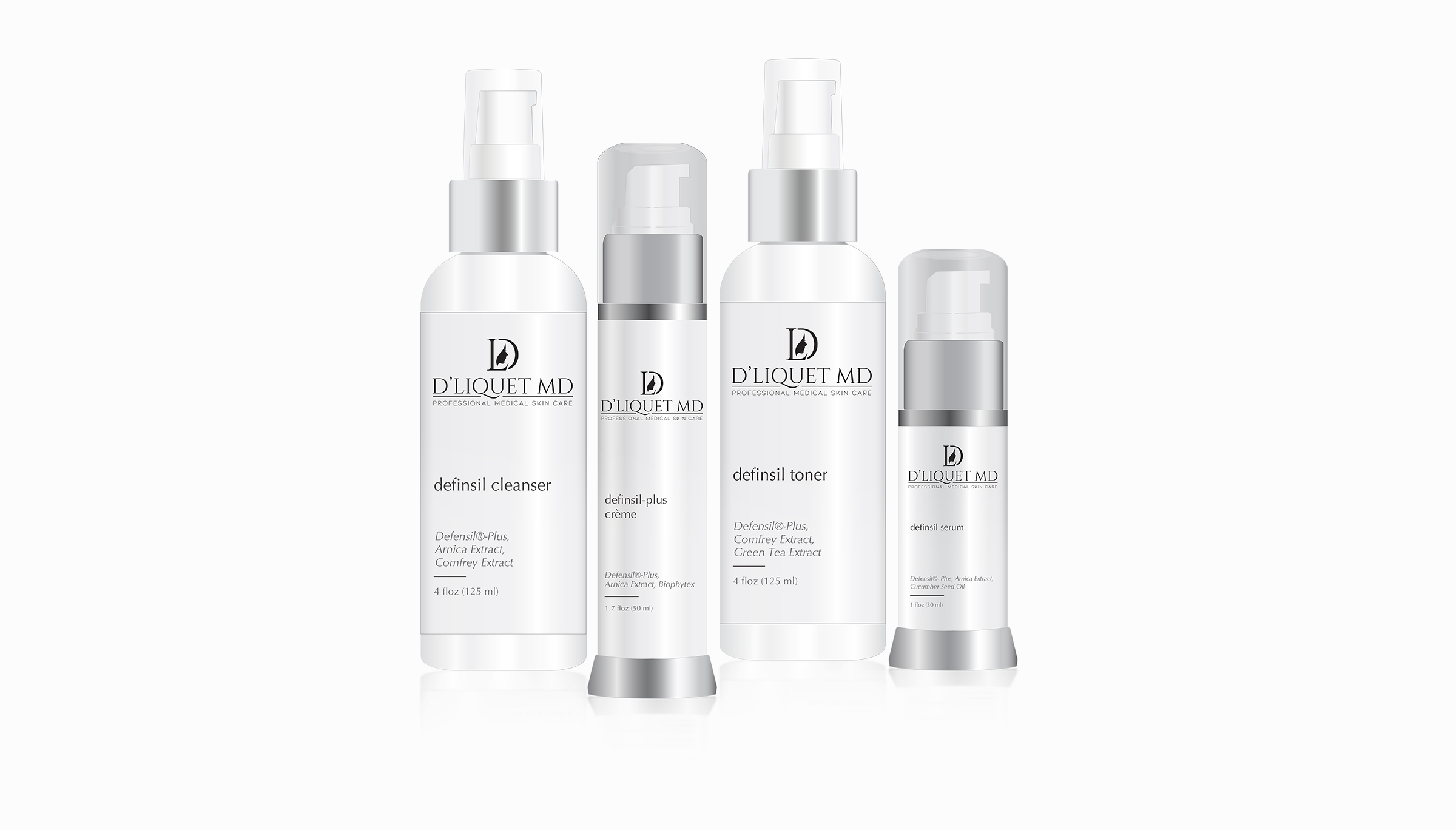 D'L Peptide
DL Peptide collection is recommended for individuals with mature skin. Intrinsic (chronological) skin ageing affects every single individual regardless of one's skin type. Skin ageing can also be extrinsic meaning that it has been induced by chronic ultraviolet (UV) radiation exposure (photoaging), various pollutants, and smoking. Intrinsic aged skin is characterized as dry, pale, smooth, and unblemished. Moreover, it also appears as finely wrinkled due to gravitational and conformational forces that determine the folding of proteins. The extrinsic skin has the following features: deep wrinkling, roughness, dyspigmentation, and sallowness. Skin ageing can be reduced by different methods that are unique for each individual. For example, products that contain vitamin C, retinol, and alpha-hydroxy acids can reduce dryness and discolouration of the skin. The key elements of the collection include Green Tea, Retinol, Glycolic Acid, Lactic Acid, Hyaluronic Acid, Minerals including Copper, Algae Extract and Olive squalene.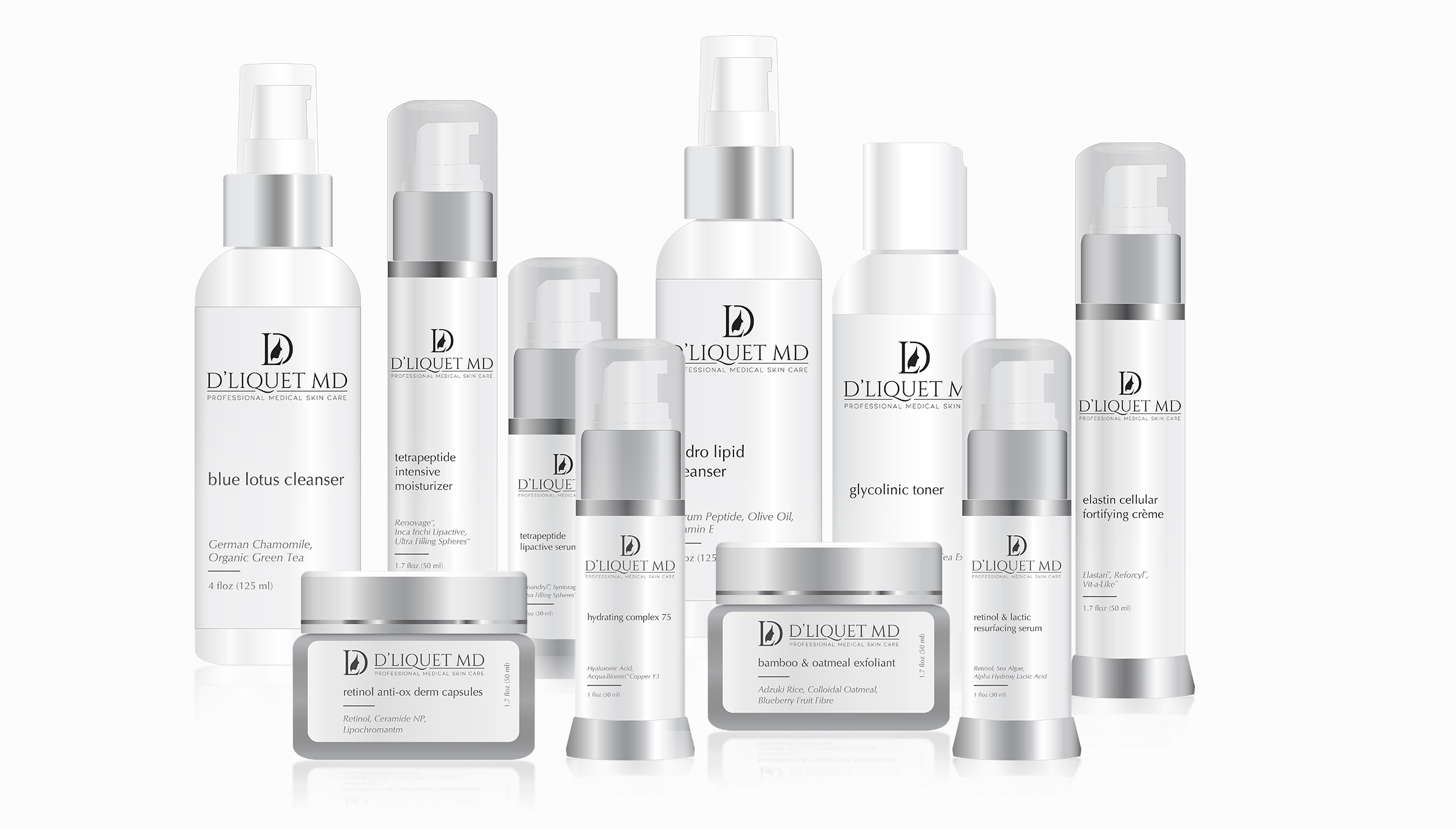 D'L Balance
DL Balance collection is recommended for regular skincare routine. Skin is the body's largest organ. Daily skincare routine is essential for maintaining the overall health of the skin and improving conditions like acne and dark spots. Healthy skin tends to fight signs of ageing more effectively and heal faster. Proper skincare routine will make skin look more vibrant and full, keep it hydrated, and maintain its elasticity and protective properties. The key elements of the collection include Green Tea Extract, Retinol, Hyaluronic Acid, Minerals including Copper, and Arnica Extract.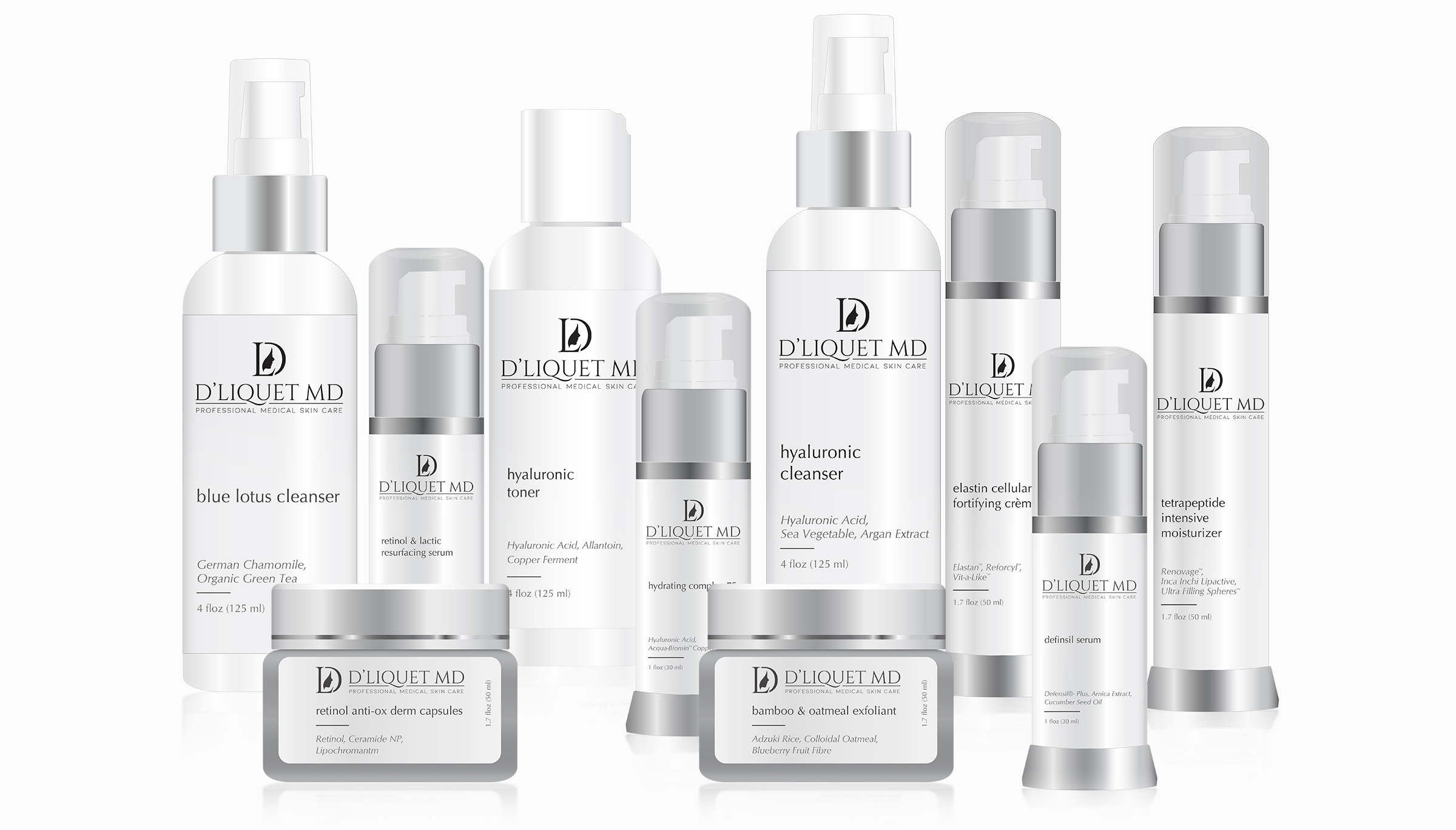 D'L Purity
DL Purity collection is recommended for individuals with oily skin. Having oil on the skin in appropriate amounts helps to protect the skin from all external toxic elements. However, when the amount of oil exceeds the normal range, skin becomes shinier, pores get clogged much easier, and it increases acne breakouts. Individuals with oily skin need to use skincare products that will remove any excess oil from the skin and at the same time, keep skin hydrated and nourished. The key elements of the collection include Azelaic Acid, Sulfur, Salicylic Acid, Kaolin Clay, Witch Hazel, and Niacinamide.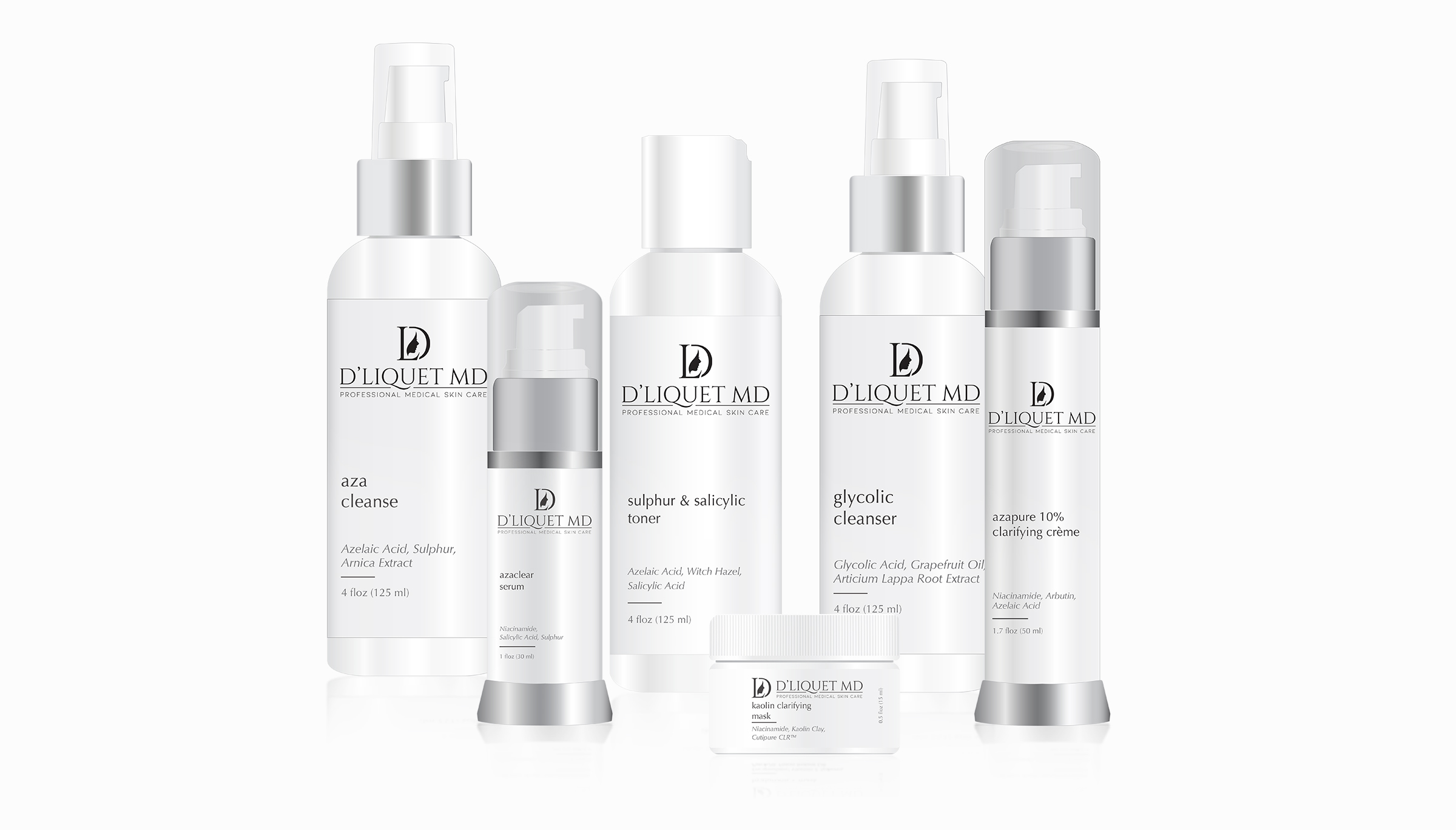 D'L Neck
DL Neck collection is designed specifically for the neck skincare routine. The skin of the neck/ décolleté area appears finer than facial skin and contains less sebaceous glands. Without these important natural emollients, skin tends to dry much quicker and be more vulnerable towards damages from external factors, such as ultraviolet (UV) rays and other pollutants. Neck/ décolleté area is more prone to the formation of wrinkles, pigment spots, and red spots. As a result, the neck/ décolleté area also requires special skincare routine just like facial skincare. The key elements of the collection include Caprooyl Phytosphingosine - Sphingokiner NP™, Liftiss™, Sqisandryl™, Pepha®-Tight and Acti-White™.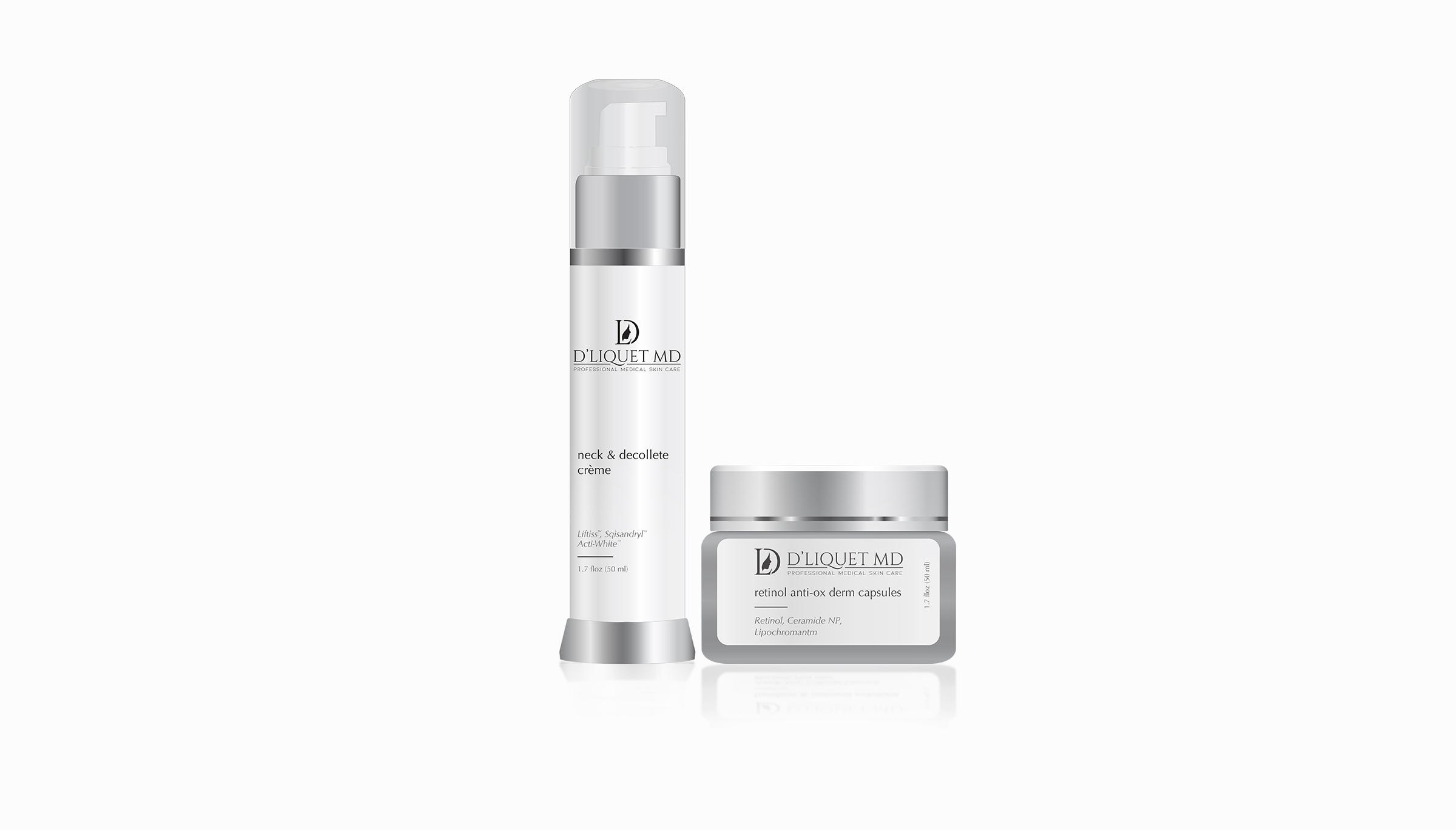 D'L Mask
DL Mask collection consists of masks and exfoliants that help to achieve healthy-looking skin and supply skin with essential nutrients within minutes. Facial masks and exfoliants are designed for different skin types and age groups. For example, face masks help to reduce signs of ageing (e.g. wrinkles, brown spots, and fine lines). The key elements of the collection include Aloe Barbadensis Leaf Extract, Guaiazulene, Delisens Solution, Bamboo, Oatmeal and Allantoin.