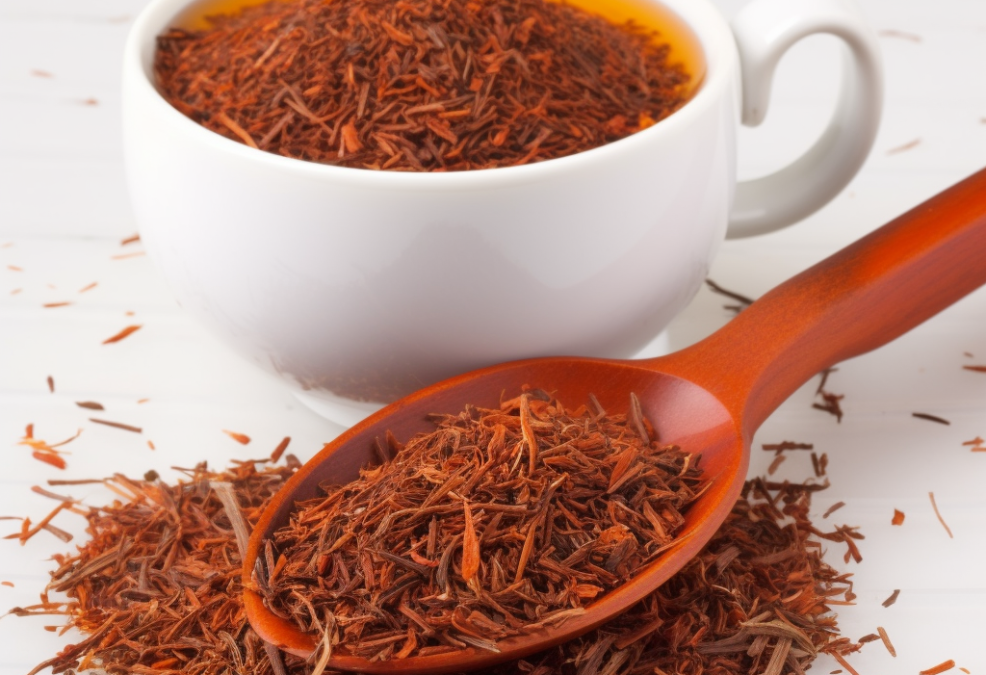 Rooibos, derived from the Afrikaans term "red bush," is a plant known as Aspalathus linearis, which belongs to the Fabaceae plant family. It thrives in South Africa's fynbos biome and has a broom-like appearance.
The leaves of this plant are utilized to create an herbal tea known as rooibos, bush tea, red tea, or redbush tea, with a prominent usage in Southern Africa and growing popularity worldwide since the 2000s. The unique habitat of Rooibos is the Cederberg Mountains in South Africa's Western Cape, where it flourishes in sandy, acidic soils, enduring both scorching summers and freezing winters. Its name, Rooibos, meaning "red bush," stems from its red stems. After harvesting, the extract is concentrated from the leaves.
Rooibos Leaf Extract holds notable benefits for enhancing skin health, particularly diminishing fine lines and fixing uneven skin tone. For centuries, indigenous communities of the San and Khoi have brewed these leaves to harness their health benefits.
This botanical extract, rich in antioxidants, minerals, and Alpha Hydroxy Acids, is advantageous not only as a tea but also as a component in skincare products. Its potent antioxidant content, featuring polyphenols such as flavonols, flavones, flavanones, and dihydrochalcones, aids in evening out skin tone and protecting the skin from environmental damage.
The antioxidants in Rooibos fight against the free radicals, which result from factors like UV light and pollution, preventing them from damaging healthy cells and accelerating the aging process. By doing so, Rooibos aids in preventing signs of aging, reducing sunspots, and enhancing uneven skin tone.
Furthermore, Rooibos possesses anti-inflammatory properties that calm irritated skin and promote a consistent and peaceful complexion. This characteristic makes it suitable for various skin types, especially those prone to eczema, psoriasis, dermatitis, and acne.
Rooibos also exhibits antimicrobial traits, effectively addressing breakouts, from occasional pimples to chronic acne, by inhibiting bacteria growth within pores. Its compatibility with mild acids makes it effective for cleansing and clarifying pores without disrupting the skin barrier or triggering more flare-ups.
Overall, rooibos is well-tolerated by the majority of people and is safe to use on a daily basis.